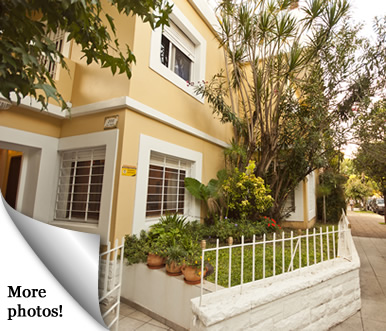 Exclusive comfort
Only for you and your companions
Residence La Ribera has a unique offering hosting services, because you can have a wide comfort in a space of 250 square meters only for you and your group.
You can enjoy privacy and tranquility, because only stayed 1 to 6 people: you and your companions.
We offer much more than a room. Our Residence offers an exclusive service for special guests who value good service.
There are three bedrooms with comfortable beds with sommier, closets, heating/cooling air conditioning, telephone, ID Nextel, Wi-fi Internet, private bathroom, room service, big view windows with a balcony, & terrace with a complete kitchen, freezer, barbeque grill and private solarium. Panoramic view to the city.
The fee includes coverage of health emergencies for all guests (illnesses and accidents) within the residence.
Optional services:
Office with Nespresso coffee service, parking space with a bathroom, laundry and ironing service, Spanish-English tour guide.
Tourist advice: brochures and consultation to specialized agencies.
Passenger pick-up: we pick up and take the passenger to the Jorge Newbery Airport in Buenos Aires, Pistarini airport in Ezeiza, and to bus terminals.

You can write
Envíenos un mail to info@residencialaribera.com.ar
or please fill out the form on the contact page.

Call us!
Comuníquese telefónicamente al
(54) 11- 47939736
Fax (54) 11-47929403
ID Nextel: 54*172*4980
Skype: Mercerival

See location
Check the map near the residence. más cercanos a la residencia.